29 short stories to teach personal narrative writing
When teaching students to write small moments, it is beneficial to have varied mentor texts. I've found that my middle school students love having picture books read aloud to them during personal narrative writing mini-lessons and it shows them that part of the writing process is reading. Here are some of my favorite mentor texts for the little moments.
1. Night Driving by John Coy

A father and son road trip told in detail, with all the expected sites. Coy shows us how really special a road trip can be and shows students how they can create real stories from a small idea.
Learn more: Amazon
2. Smoky Night by Eve Bunting

This story tells of a larger event, from the perspective of a young boy and his mother. Illustrations and words use sensory detail to show what it was like during the Los Angeles riots.
Learn more: Amazon
3. Jane Yolen's Owl Moon

A girl and her father go out in an owl on a cold winter night. The world is still around them as they wait to see an owl. Jane Yolen is a personal favorite, and this book does not disappoint.
Learn more: Amazon
4. Marla Frazee's Roller Coaster

Frazee uses sensory detail to describe a roller coaster ride that makes the reader want to ride again. This story can also be used to help create an anchor chart for a story mountain.
Learn more: Amazon
5. Ralph Tells a Story by Abby Hanlon

Ralph has to write a story at school, but he can't find anything. After help from his friends, he learns he doesn't need a big idea. This book is ideal to help puzzled students get started with their writing by helping them with ideas about watermelon seeds.
Learn more: Amazon
6. Our Own Dog by Amanda McCardie

This book teaches prospective dog owners everything they need to prepare for welcoming a dog into their home. You can use it to create an anchor chart for views and voice.
Learn more: Amazon
7. We had a picnic this past Sunday by Jacqueline Woodson

Woodson beautifully narrates a family picnic, with all the family members Teeka expects except cousin Martha and her apple pie.
Learn more: Amazon
8. Blackout by John Rocco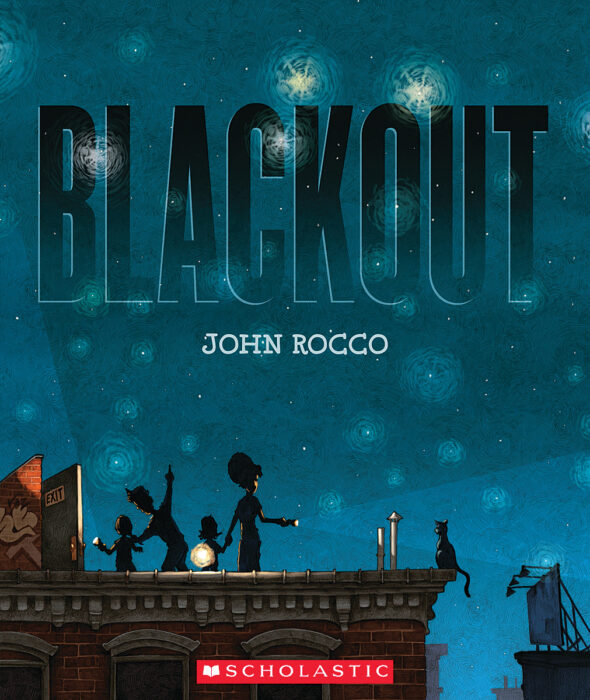 The power goes out, forcing everyone to step back from technology and come together as a community. Although this story features a larger event, it shows how the writer focused on a smaller moment.
Learn more: Amazon
9. Jabari Jumps by Gaia Cornwall

Jabari is about to jump off the diving board and is more than prepared for it, but he is still scared. Cornwall shows all the steps he takes to prepare for his dive and how he overcomes his fears.
Learn more: Amazon
10. Come On, Rain by Karen Hesse


Tess begs for rain on a hot summer day. Descriptive details abound in this story.
Learn more: Amazon
11. These Maribeth Boelts shoes

Wants versus needs are explored in this story when Jeremy wants an expensive pair of shoes that his family cannot afford. Photo strips can be used for students struggling with the difference between a want and a need.
Learn more: Amazon
12. The Parent Came by Cynthia Rylant

What looks like a house full of people is the story of a loving family that comes together every summer in the same place. It can be used for a class project on family traditions.
Learn more: Amazon
13. The Hand Kiss by Aubrey Penn

When Chester Racoon doesn't want to go to school, his mother kisses his hand and tells him to remember that she is with him when he is at school. This story lends itself to personal accounts because many people can relate to it.
Learn more: Amazon
14. Bigmama's by Donald Crews

A mother and her four children travel to Florida on the train to spend the summer with Bigmama.
Learn more: Amazon
15. Knuffle Bunny by Mo Willems

A little girl drops off her beloved Knuffle Bunny on her way home from the laundromat with her dad and they have to backtrack to find him. Mo Willems writes in such a fun way that this book would be ideal for a writing center prompt.
Learn more: Amazon
16. Julie Brinkloe's Fireflies

A boy gathers a jar full of fireflies but learns he must release them before they die. Reluctant writers can easily identify with this event and use it to spark their own ideas.
Learn more: Amazon
17. Mary Hoffman's Incredible Grace

An imaginative girl named Grace loves stories, so when she plays a role in Peter Pan, she knows who she wants to be.
Learn more: Amazon
18. The Night is Yours by Abdul-Razak Zacharian


Amani is playing hide and seek one evening with the other children in her apartment and the moonlight helps her find everyone. A fun activity to follow up after reading this story might be a game of hide and seek in a dark classroom.
Learn more: Amazon
19. A Chair for My Mother by Vera B. Williams

A mother, her daughter and her grandmother put coins in a jar so they can buy a chair for the mother, who is a waitress at the restaurant. They finally have enough money in the end and go in search of the perfect chair.
Learn more: Amazon
20. Aliki's Two

The touching story of a grandfather and granddaughter who have shared a special bond since the day they were born.
Learn more: Amazon
21. The Other Way of Listening by Byrd Baylor

This book shows that there is more than one way to listen. An old man hears nature and a child hopes to learn its ways.
Learn more: Amazon
22. Honey, I Love You by Eloise Greenfield

This poem shows that love can be found just about anywhere.
Learn more: Amazon
23. Morning Departure by Angela Johnson

It's moving day and a brother and sister say goodbye to their neighborhood before leaving.
Learn more: Amazon
24. Salt Hands by Jane Chelsea Argon

A deer wakes a girl up in the middle of the night, so she goes out and puts salt on her hands to lick it off. This story really focuses on an event in time.
Learn more: Amazon
25. The Great Great Sea by Martin Waddell

The mother and the child take a walk one evening by the sea, creating an unforgettable memory for the young girl.
Learn more: Amazon
26. Cathryn Clinton Hoellworth's Underbed

The classic story of a child who is afraid to fall asleep because he thinks there is something under his bed. This story can help inspire reluctant writers to see that a little moment can be almost anything.
Learn more: Amazon
27. Alexander and the terrible, horrible, not good, very bad day by Judith Viorst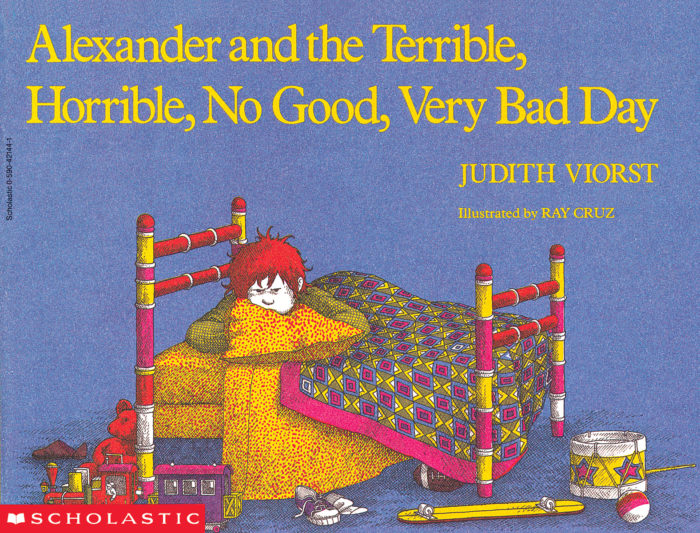 When one bad thing happens after another, Alexander is convinced he's going to have the worst day of his life.
Learn more: Amazon
28. Ira sleeps by Bernard Walker

First sleepovers are exciting, but Ira has an internal conflict over whether or not to bring her teddy bear.
Learn more: Amazon
29. Night Dad by Eileen Spinelli

A dad who works nights has a special routine for dinner and bedtime with his daughter before heading out for the night.
Learn more: Amazon