Book Review: The Best Australian Science Writing 2021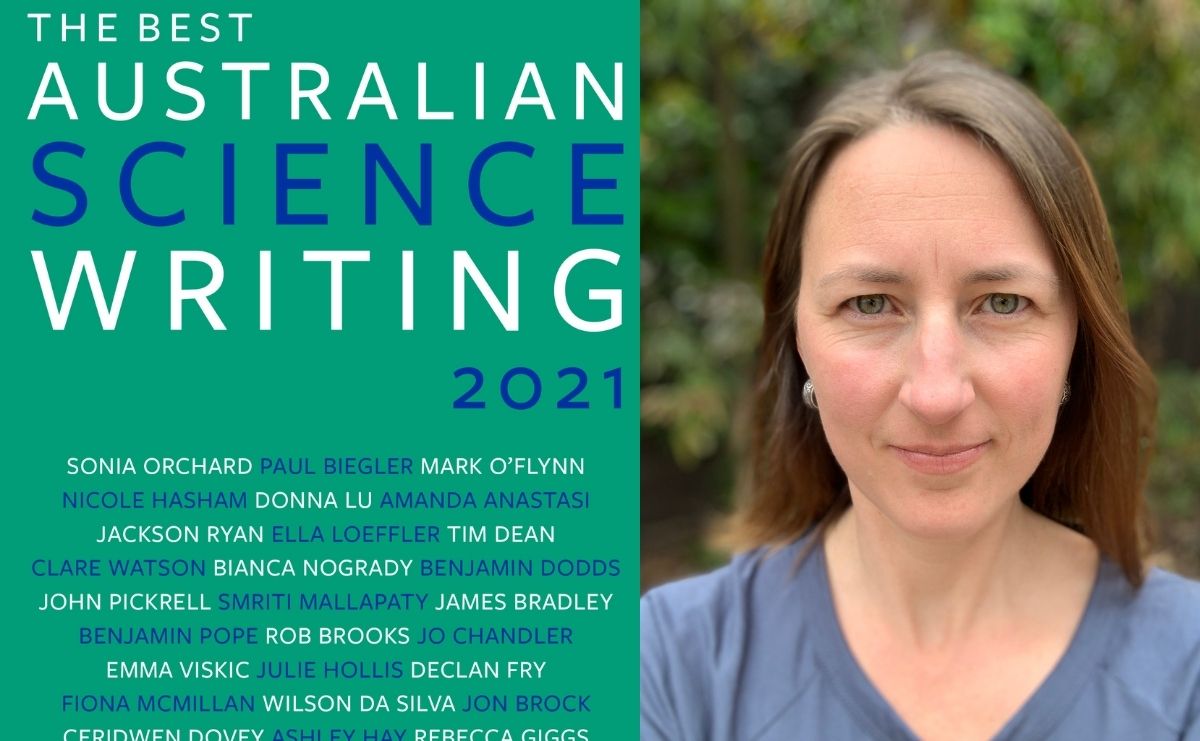 In his preface to the 2021 edition of Australia's best science writing, Australian Chief Scientist Cathy Foley writes that books like this "raise my gaze to the horizon and remind me of the importance of the work that scientists and researchers do, and of the almost incomprehensible mysteries and wonders that remain. to discover. They lift our sights from our feet to the horizon and it's inspiring". It's a nice sentiment, but a word of warning for those looking for enjoyable beach reading. There is plenty to draw inspiration from here, but at least as much to provoke feelings of dread.
2021 has been a year of contrasts when it comes to the treatment of science in Australian political discourse. Leaders of all political persuasions were careful to emphasize that their response to the pandemic was guided by science and experts. On the other hand, few seemed to heed the advice of climatologists. In her contribution to this collection, Jo Chandler writes about the psychological toll the collision of COVID-19 and climate change has caused, particularly among experts in the latter field. "It's as if we were rolling down a hill without any brakes, through an unfamiliar landscape, towards an uncertain destination," Professor Lesley Head of the University of Melbourne told her. "We have to face at least the possibility of a catastrophe."
The possibility of catastrophe is a common thread. There's room for inspiration in Clare Watson's article about fire departments incorporating indigenous land management into their practice and John Pickerell's inspiring account of efforts to protect endangered species during the black bushfires of summer in Australia, but each of these articles is punctuated by an uneasy feeling that the worst may be yet to come.
Developments in space exploration are discussed in several articles, but space research does not represent an escape from domestic problems. Alice Gorman and Ceridwen Dovey issue warnings about the number of satellites in the sky: that the risk of collisions is increasing and that the amount of light reflected from satellites is already making astronomy more difficult and could soon make it impossible. Even Benjamin Pope's fascinating account of the possible discovery of life in the clouds of Venus comes with a salutary warning. As Pope explains, Venus may have been a habitable planet for much of its history before a runaway greenhouse effect; "such life must have survived the eons since the planet's surface became uninhabitable, clinging to existence high in the cooler clouds."
Read: Book Review: Girt Nation, David Hunt
However, I do not wish to give a misleading impression about the collection. The tone is not all pessimistic. Indeed, the 33 writers included here represent a remarkably diverse selection of styles and subjects. As editor Dyani Lewis promises in her introduction, they revel in the complexities. And some are challenging preconceptions (at least my preconceptions) about what scientific writing can be. As Amanda Anastasi proves in one of the ten one-line poems included here, six words can do the trick: "wildflowers think it's spring."
Australia's Best Science Writing 2021, Edited by Dyani Lewis
Publisher: New South Books
ISBN: 9781742237374
Format: Paperback
Pages: 304 pages
RRP $32.99
Published: November 2021