Creative Writing Club Wordsmiths writes a new chapter – THE EXHIBITOR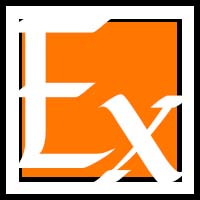 Baldwin Wallace's creative writing club, Wordsmiths, is making a comeback this semester after a two-year hiatus.
Wordsmiths is a club that focuses on building a community among students who are interested in writing. Students are encouraged to share their writing with the group, and they will receive feedback from their peers on what is good and what can be improved.
The club is run by an all-first year student board of directors and they are supervised by Michael Garriga, an associate professor of English.
Garriga, who founded Wordsmiths in 2012, said the club needed to be put on hiatus because "it's supposed to be a happy club where we all appreciate each other's hard work" which was very difficult to accomplish when the pandemic forced Baldwin Wallace to shut down in-person events. Since then, Garriga was unmotivated to bring the club back.
Matthew Varney, a freshman with an undeclared major, learned the club had been suspended since the pandemic and was inspired to meet with Garriga to discuss a potential club restart. As the former president was about to graduate, Garriga thought it was the perfect opportunity to breathe new life into the club.
"I don't think I would have done it without [Varney] at all," Garriga said. "I think it's going to be more fun to go around."
However, with new leadership comes new change. Previously, to be a member of Wordsmiths, a student had to attend a certain number of meetings and turn in their work before the meetings. Starting this semester, to be a member of Wordsmiths, students simply need to attend one of the meetings.
"When we all heard about it, it was the occasional creative writing club," Varney said. "You can bring your work anytime and ask people walking around [for feedback]or you can just come and write anything.
Gianna Somrak, another board member, is a double major in creative writing and freshman psychology. Despite her field of study, she points out that students do not need to major in English or creative writing to join this club.
"You don't have to be this avid published writer," Somrak said. "You just need to have an interest in writing and an interest in wanting to be around other people who also love to write."
The new leaders plan to keep Wordsmiths' focus on students sharing their work and being criticized by their peers, but they also plan to include engaging writing activities in their meetings. These can include writing workshops, live writing sessions, and writing with certain prompts. They also discussed the possibility of organizing a Poetry Café where students can read and listen to poetry.
Because all of the board members are first years, they want the club to grow and improve over time.
"I really encourage people to come and give us their ideas because we want to make the club as good as possible," Varney said.
Wordsmiths meet bimonthly on Wednesdays at 3:15 p.m. at Marting 114. All are welcome, regardless of major or year. E-mail [email protected] for more information.