In many ways, Korn's grave, distressing music reflects the spirit of Cleveland – tenacious working-class anthems written for underdogs.
Perhaps that explains The Land's enthusiasm, as noted by Korn guitarist Brian 'Head' Welch, when the band arrives – gathering crowds of local metalheads ready to push, shove and shout all night long.
"That's how it should be everywhere," Welch says. "We totally feel that energy every time we play. [in Cleveland] …it's just really cool and quirky.
The nu-metal icons make their return to the Blossom Music Center on August 23 alongside Evanescence, the groups' first tour together since the infamous Family Values ​​Tour in 2007. Additionally, the two bands share a base of similar fans, with many fans hoping to experience Amy Lee and Jonathan Davis' fame MTV unplugged "Freak on a Leash" duet in the flesh.
Before heading to the Blossom Music Center, Welch talks to us about the new tour, what it's like to play old hits, and their experiences in Cleveland over the years.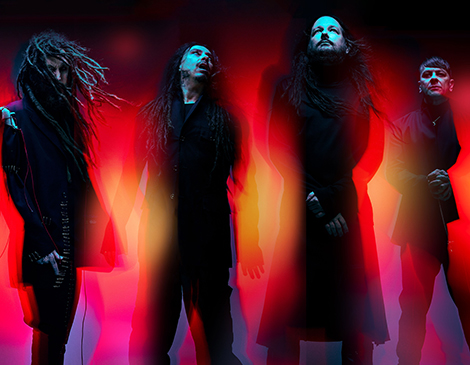 Cleveland Magazine: The world is primed and ready for your tour with Evanescence, your first ensemble in over a decade. How did this come together?
Brian "Head" Welch: 17 years ago, it was Evanescence-Korn's last tour, and I wasn't there because I had just left the band. I really liked Evanescence; I think Amy is one of a kind and they have a great vibe with them. I love the match because it's not totally the same, but it's a bit different – Evanescence has an elegance to them; we have a heaviness of our own. Then, too, Amy sang "Freak on a Leash" with Korn on MTV unplugged at the time. So there is a cool connection. You know, she's a big fan of Korn, like we are of her band. It just made sense.
CM: You've toured Cleveland often over the years, has the city left a mark on the band in any way?
computer: I like the city. And I know the history of the city and how it grew so fast back then, and it just has such a good reputation. Big fans who love the music. And, you know, it's like the wild town of Ohio – that's how it should be everywhere. We totally feel that energy every time we play it. And I want to mention that we are also coming with a new show. We just created a cool new design that will be totally different from all previous Korn shows. So we're really excited about that. And I think people are going to be happy with what we've come up with.
CM: This brings us to an interesting topic — you have a long back catalog of old hits, with new music coming out often. Where is the balance between the fresh side and the iconic side of your setlist?
computer: It's so weird and hard to do because there are certain songs that I think you need to play. But then some of the other diehard fans are like, 'Won't you play some new darker ones?' and so it's kind of a difficult thing to figure out what to do to balance. But especially if the song is energetic and gets the crowd going and all that, then I could play it for another 25 years – all the time. Like a song like "Blind" or "Here to Stay" or "Falling Away From Me". There's such synchronicity and unity in the crowd that it doesn't matter how many times we play it. It's fun every time.
CM: You have a new album that came out in February. How did it all come together?
computer: The main thing is to write the best songs you can write, that's what we are committed to doing on every record. And during the COVID pandemic, we only had time. So, you know, I'm sitting here thinking that all of Korn is going to have time off for the first time in his entire career. I was gone for eight years, but those other guys never gave up. And so, I thought, 'They're going to take about six months off or something,' but a month later, they're like, 'Let's go do something.'
[Other members] have young children, they went from rockstars to teachers. And so, they were like, 'Anything to get out of the house for a break.' Just a break.
CM: What's the writing process like when you're with everyone?
computer: I have known Monkey since we were 14 years old. Jonathan, I mean, I didn't know him, but we were in the same school—he was in ninth grade, I was in ninth grade. We come back so far. And so, when we're writing, we just walk into the room and improvise and compose songs together. Then we'll put it in the system and, you know, we'll change some things later; maybe the verses or a chorus or something like that. But we just get the basic idea by just jamming as friends. That's what worked. I love to jam in person.
If you haven't listened to it yet, Korn's latest album, Requiem, is available on all music streaming platforms.
Tickets for the next tour start at $29.50, August 23, 5:30 p.m., 1145 W. Steels Corners Road, Cuyahoga Falls, concerts.livenation.com.
For more live music coverage and other great things to do in The Land, sign up for our weekly Things To Do email newsletter.