Win $50,000 from McCormick by writing a new taco song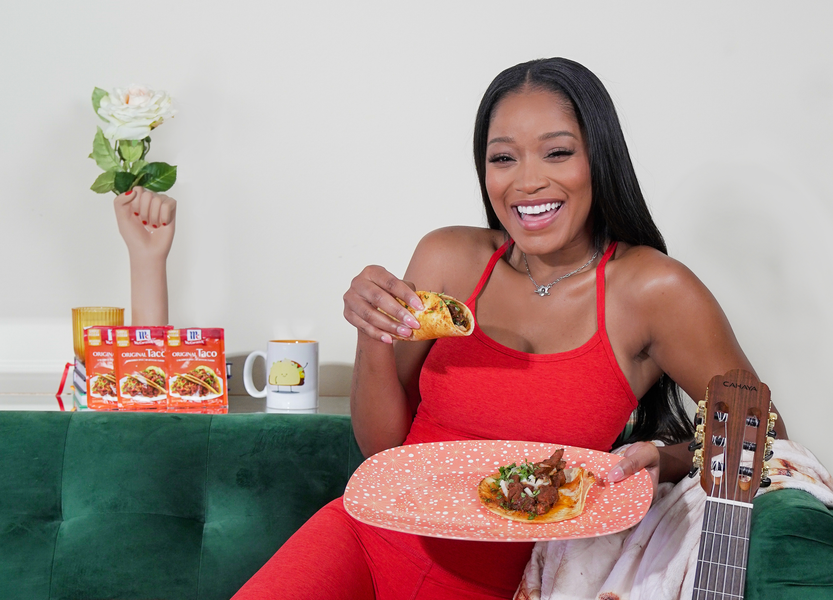 McCormick is back with another big cash gift. This time, the spice brand has teamed up with iconic actress and artist Keke Palmer to give away $50,000 to the person who can create the best Taco theme song.
"Last year, McCormick set out to find the Director of Taco Relations and was thrilled to receive so many engaging submissions from taco lovers across the country," said Jill Pratt, McCormick's Chief Marketing Officer, in a press release shared with Thrillist. "From the songs to the sketches, it's clear that McCormick fans love tacos – hard shell, soft shell and everything in between. 'America's Got Tacos' is our way of giving fans the opportunity to tell their love story of tacos through a song and put their own flavor on McCormick Original Taco Seasoning.
From now until August 31, taco fans 18 and older can submit videos of their favorite taco recipe (with McCormick's Taco Seasoning, of course) to McCormick.com/AmericasGotTacos. The video can be as creative and out of the box as you want, it just needs to be an original jingle that really communicates the deliciousness of tacos. The contest winner will receive $50,000 and a lifetime supply of McCormick Original taco seasoning.
The video must not be longer than two minutes and cannot be a remake or parody of an existing song. The winning submission will also be featured on McCormick's social media pages.
Ophelia Garcia Lawler is an editor on the News team at Thrillist. Follow her on Twitter @opheligarcia and Instagram @opheligarcia.